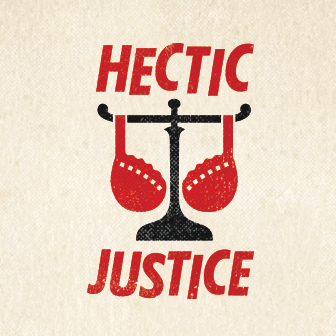 In the forgotten pants of your bathroom floor, we meet the four feminine fespians who will no doubt win the hearts of listeners world-wide, as this preview-teaser almost demonstrates just how dramatic and not just hired for their good-looks at all these actors really are! 
Meet Hester Monroe, single female lawyer, trying to make it in a man's world in a short skirt whilst barely keeping her endearingly overly dramatic emotional problems in check.  Zoe Legless, the hard, sassy, tell-it-like-it-is detective and Hester's best friend with a flawless New Bjork accent.  Judge Anna Feazlebottom, corrupt, middle-aged bit of crumpet with one hot gavel and the best catch phrase of all.  And Chief of Police Boobie Winston, maternal, tough-as-nails and substitute for everyone's dead mother.  She makes everything all right, even if it isn't, and if it's not, well, she'll pull you into her pair of fantastical bosoms and comfort you in a brogue that's almost Scottish...or is it Welsh? Or is she just constantly having a stroke?!  Find out in this preview of HECTIC JUSTICE!
Featuring the voices of:
Bek Chapman as Hester Monroe and Chief Boobie Winston.
Sam Marzden as Narrator.
Lauren Bok as Detective Zoe Legless. 
Tony "Bones" Burge - appears in Episode 1, keep your knickers on! 
GUEST STARRING:
Michael Dalton as Dolly Diamond playing Judge Anna Feazlebottom
and 
Tony Martin as Pete Smith (purely Melbourne joke.)
Theme music written, recorded and produced by Bek Chapman.  Performed by Bek Chapman, Sam Marzden, Lauren Bok and Tony "Bones" Burge.
Audio advice and clip tidying done by Andrew "Parkers" Bailey.